Best China VPN
About using a VPN in China and the Internet Censorship Situation in China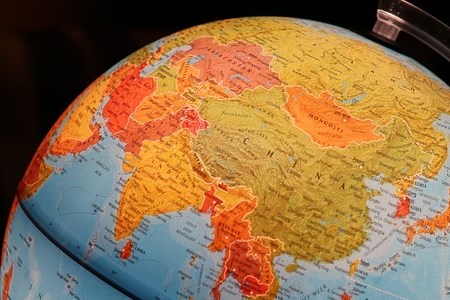 The Internet Censorship in China began in 1998, when the ruling communist party initiated the "Golden Shield Project." The project aims to regulate and monitor all information and data that passes through China's national server. It was dubbed as the Great Firewall of China by Wired magazine in 1997 and since then was used as a blanket term to refer to the internet censorship in China.
Today, the Great Firewall of China has blocked thousands of websites and applications, including Facebook, Google, Twitter and YouTube. This censorship has affected the lives and jobs of millions of people living and working in China. Office workers that need to access work tools such as Google Docs and Gmail are forced to find less efficient alternatives to accomplish their tasks.
Moreover, the internet censorship in China does not only dictate which foreign websites Chinese users can access. It also controls what can and can't be written and said online, especially on Chinese owned websites.
Because of this clamp down on internet freedom, a lot of people in China became very frustrated, and over the years, have resorted to different means and ways to call for reforms. Unfortunately, China employs a gigantic number of internet police, whose job is to examine the activities of "Netizens" and arrest those that violates or protest against the internet censorship.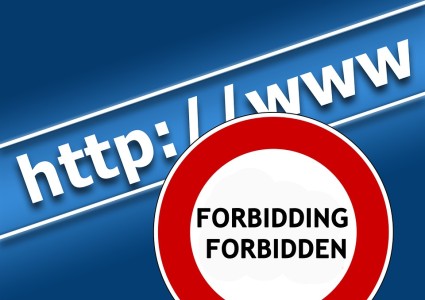 Amnesty International even stated that China has the largest number of imprisoned cyber-dissidents and journalists in the world. Their offences include inciting reforms, creating or signing online petitions, and initiating protest to stop corruption.
On the other hand, China's local websites flourished because of this censorship. Local businesses, such as Baidu, Alibaba and Tencent prospered because of the blocking of their international rivals. Incentives were given to local and foreign investors that initialize start-up businesses and promote innovation in China.
These conditions made it possible for China to expand its market worldwide without compromising on its internet censorship policies.
The Golden Shield Project of China is the world's most complex and technologically advanced project to regulate data and information from the internet. But, experts believe that no matter how advanced the technology used to limit access to the internet a country possesses, there will always be ways to bypass it and let information flow freely to people who need it.
Common Questions about VPN and the Internet Censorship in China
What is VPN?
VPN or Virtual Private Network is a group of computers or networks that uses public connections (such as the internet) as a medium to create a remote link between its users. This type of Network typically uses an encrypted channel to securely send and transmit data between computers and networks that belongs to the VPN.
VPN is commonly used by companies and individuals to ensure that all information and data that passes through their network can only be accessed by authorized members.
Why Do I need a VPN in China?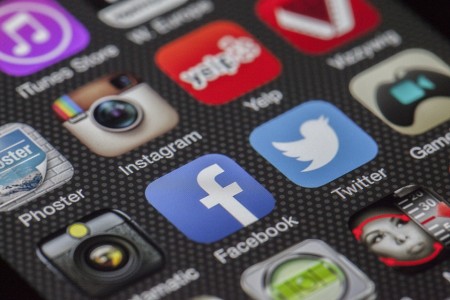 Because of the strict enforcement of Internet censorship in China, a lot of websites cannot be accessed with China's regular internet connection. Popular sites like Google, Facebook, YouTube and Twitter are blocked, also most crypto currency trading websites, even important online tools and applications, such as Gmail, Google Docs and Wikipedia, which we use daily, are unavailable.
The censorship of these sites and applications can affect the productivity of your work and even disturb the quality of your lifestyle. Also Pornmovies are forbidden and censored. Moreover, the constant monitoring of information and data that passes in and out of China's regular internet connection can cause a security risk to your company's sensitive data and even to your own personal documents. Bank account information, Social Security numbers, Passwords and other personal data can be hacked easily.
Fortunately, all of these can be simply avoided by using a VPN service in China. With a VPN service, you can bypass all the limitations implemented in your area, because you will be using the server where your VPN Server is located. By using a server in a different country (where your VPN Server is located), you will be able to eliminate all the restrictions imposed locally by China. Thus, giving you access to all the websites and applications that you need to effectively do your job and live your lifestyle.
In addition, because a VPN uses an encryption channel to process data and information, your company's data and your personal documents are secured.
What Websites and Online Applications are blocked in China?
As of today, there are over 2700 websites and applications that are blocked by the Great Firewall of China.
In order to give you an Idea, here are some of the most popular sites that cannot be accessed in China:

Google
Gmail
Google Maps
Google Docs
Google Drive
Google Sites
Google Encrypted
Google APIs
Google +
Picasa
YouTube
Facebook
Yahoo (Taiwan, Hong Kong, Japan)
Wikipedia
Twitter
BlogSpot
WordPress
Bing
Instagram
Vimeo
Dropbox
Flickr
SoundCloud
The Pirate Bay
Xing
BBC
Ustream
Scribd
Technorati
How can I avoid the great Firewall of China?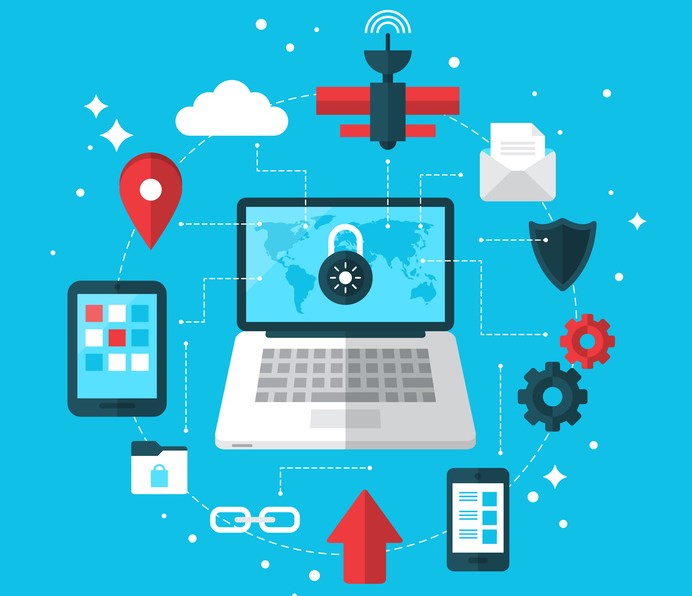 The most effective way to avoid the Great Firewall of China is through the use of a VPN. In general theory, when you use a VPN, you are accessing the internet where your VPN server is located.
So, even if you are in China and your VPN server is in Canada, then your access to the internet is the same as those people who are physically located in Canada. With this setup, you can avoid the restrictions and limitations set on China's national server.
What is the cost of a VPN service?
The average cost of using a VPN service is less than $10 per month. (Ranges from $5-$15)
What should I look for when choosing a VPN service plan for China?
When choosing a VPN service plan for China, you should always look for one that has a balance between speed, reliability, server location, compatibility, encryption, bandwidth, user friendliness, service quality and cost.
The best VPN service plan for China should have a balance between the following attributes:
Speed – The internet connection in China is not that fast (maybe because of all the filters). So you should choose a VPN provider that can match the speed of your daily requirements, whether it's online marketing, website building, browsing or watching online movies.
Reliability – look for a VPN provider that has a stable and secured connection. You don't want to reconnect every minute because your connection keeps on getting disconnected.
Server Location – Choose a VPN provider that has multiple servers that are located near China. VPN providers with servers located in Hong Kong, Japan, South Korea and US west coast is what you should look for.
Compatibility –look for a provider with a VPN that is compatible with your devices. Those who have free trials are advisable, because you can test if your devices will work on the VPN, before you pay for their services.
Encryption – you should look for a VPN provider with at least a 128-bit encryption protocol. But remember the higher the encryption strength is, the slower the performance.
Bandwidth – look for providers that offer unlimited bandwidth, so that if you are sharing your connection, you won't end up with zero monthly bandwidth limits at the middle of the month.
User friendliness – look for a VPN that can be easily setup on your devices. You don't want a VPN service that you can't use because you can't set it up yourself.
Service Quality – Choose a VPN with great customer support, so that if you encounter any problems with your VPN, you won't have difficulty contacting them. A VPN provider with chat and phone support is ideal, so that if you lose your VPN connection, you can still contact them through phone.
Cost – Choose a VPN plan that fits your budget. But always remember that most of the time; you get what you pay for.
What are the best VPN Protocols to Use in China?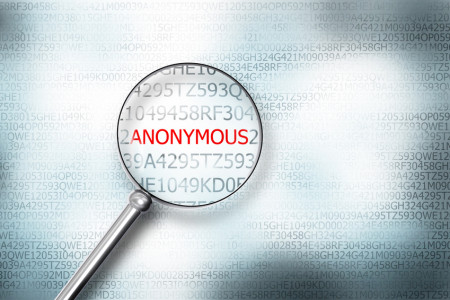 The 3 most popular protocols that are used by VPN providers in China are the following:
OpenVPN is the most popular protocol, because of its compatibility and its balance between security and speed. However, OpenVPN protocol is blocked by the Great Firewall. So, if you choose a VPN provider that uses this protocol, make sure that the provider has a way to stealth OpenVPN, in order to be effective in China.
PPTP is more sophisticated than OpenVPN and faster than IPSEC/L2TP.
The IPSEC/L2TP uses 256-bit encryption. It is the most secured protocol among the three. Then again, because it requires more processing power, it is also the slowest.
Why should I get a VPN that supports all of the big 3 VPN Protocols?
The rules of the internet censorship in China changes daily and what works today may not work tomorrow. And because of this, it is always advisable to use a VPN service that supplies all 3 of the popular VPN protocols used in China. In this way, if the Great Firewall blocks one of the protocols, you can simply switch to the other protocols to maintain your VPN connection.
What is the Chamaeleon Protocol?
The Chamaeleon protocol is a new VPN technology created for VyprVPN applications by Golden Frog. It basically uses a "Stealth" technology to mask OpenVPN packets to bypass restrictions set by the Great Firewall.
What VPN Providers are recommended to be used in China?
Because of the Golden Shield Project, China has blocked all VPN's at the protocol level. Nevertheless, there are still some providers that use "Stealth" techniques in order to hide traffic and provide users with access to blocked websites and applications in China. These VPN providers continuously find ways to bypass the multiple restrictions and filters that are set by China's Great Firewall.
To give you a few examples, here are some of the recommended VPN providers to use in China:
VyprVPN – OpenVPN 256-bit protocol, 'Chameleon' anti-GFW system, servers in Hong Kong, 3 days free trial, 7 days money back guarantee
ExpressVPN – 256-bit OpenVPN, multiple VPN protocols, 'stealth' servers in Hong Kong, 30 day money back guarantee
IPVanish VPN – multiple VPN protocols (including SSTP), servers in Hong Kong and all around the world, 7 days money back guarantee
Whatever VPN provider you choose to use in China, it is always important to know the fact that the Chinese Government has never outlawed the use of a VPN to bypass the Internet Censorship and no one has ever been prosecuted for using it.
When is the best time to get VPN service, before I arrive in China or when I'm already there?
It is advisable to setup your VPN software one day before you arrive in China. In that way, you can use it as soon as you land.
How can I set up a VPN from inside China?
An important thing to remember when you are going to visit China is to make sure that you setup your VPN service before you travel. This is because, once you are in China, you will have a hard time accessing VPN websites because of the Great Firewall.
Though, there are some other ways, to set up your VPN when you are in China, like using a third party websites to download and install the VPN software. All you need to do is contact your VPN provider to get instructions on where to get it
Are there any VPN providers that offer 1 month Free Trial Version?
There are a lot of VPN providers that offer 1 month free trial versions, however they do this in terms of a 30 days money back guarantee feature. You still have to pay for the service for 1 month and if you are unsatisfied, then you can refund the money within 30 days. There are also some VPN providers that offer a no-cash out free trial for their services, but its less than 30 days.
Which VPN Provider has the fastest connection in china?
The speed of VPN connection really depends on how far the VPN server is located. Because in reality, the farther the server, the more unstable your connection gets, even if that server has a fast download and upload speed. Thus, to answer this question, I recommend getting VPN providers with multiple servers in Hong Kong, so that you can get fast and reliable connection in China.
Which VPN providers can provide service in Beijing and Shanghai?
There are a lot of VPN providers that can provide service in Beijing and Shanghai. The three recommended VPN providers mentioned above can do this task (IPVanish VPN, VyprVPN, ExpressVPN).
What is the best VPN provider for Android Devices?
I would recommend ExpressVPN. It has easy to use VPN applications for Android, Mac and Windows.
Is it possible for the Chinese government to completely block VPN services?
Yes, it is. But of course, VPN service providers are continuously finding ways to beat the Great Firewall. So, if ever China successfully blocks all traffic from VPN, then the VPN provider will just have to find new ways to bypass the new restrictions implemented.
Are there Free China VPN Applications?
There are lots of Free VPN applications online. However, because they are free, I wouldn't recommend them for long use, because it is not that secured and most of them don't have customer support. So if you encountered problems or have been hacked, there will be no one to turn to. They do a good job if you just want to unblock a website every once in a while. But dont thing of something like Music- or Video Streaming – the Free VPN Services are way to slow for that. If you want to enjoy a free VPN, go for a Trial instead or use the Money Back guarantee in time 🙂 You can find Free VPN services on Bestvpnproviders.net
Do I need to get separate VPN services for my Apple products and my PC?
No, you don't. Most VPN providers cater to multiple device platforms and can be used both by your apple devices and your other devices that run on Windows or Android.
Is it advisable to download multiple VPN software before I get to China?
Yes, it is. This will be a wise decision, because China is continuously updating its Internet Censorship program and in the case that one of your VPN providers gets block, you still have another one as a backup.
Is connecting to gaming sites restricted in China?
No, you can connect to gaming sites in China. But of course, because of the multiple restrictions and limitations set on the Great Firewall, it would be a little bit slow. Unless of course, the server of the game you are playing is located in China.
vpn pics © Imilian – Fotolia.com, girafchik – Fotolia.com